archived free q & a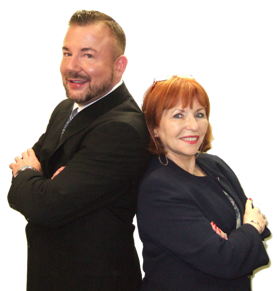 Sarah Ferman and Dr. Robert Wilford held a weekly teleconference on Monday, April 9th, 2012.
Here is the summary of what it was about and the recording.
Finding the "OURS" in Your ADHD Relationship
ADHD Couples Easily Get UNBALANCED!
•What was once a partnership can sometimes feel more like a dictatorship with either partner demanding to get their way
•Cooperation decays into coercion…do this or else!
•Partners become more like Opponents in games of MY way YOUR way…or the Highway
•Criticism and Judgement dominate communication
Couples come into our office all of the time
Often they are locked into heated wars about his way her way,
right way wrong way, my way or the highway
blaming, demanding and criticizing each other as a way to get their partner to behave the "right way" in the relationship.
Each partner wants to come in and "convince" us
as to why they have the right way to do something
and if their partner would only give up doing things their way
and start doing things the way they described
and the way they wanted,
then their relationship would be just fine.
Please click below to listen the lecture part
Here are the questions that we received during the call:
In our relationship we have a lot of 'ours' and a lot of 'hers'. What are some strategies for negotiating 'mine'?
If appropriate to ask….what about adhd partners where one has a personality disorder, like BPD?
I often feel shamed by my husband because of my ADHA behavior at home–disorganization, no sense of time, taking too much time to get things done due to destructibility. What can I do to not internal these shaming messages? He is a neat freek and I am a scatterbrain. I tend to be the one who defends me.
Please click below to listen the Q & A part