archived free q & a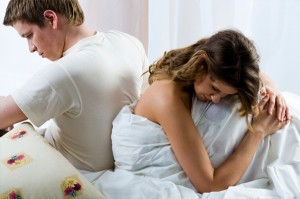 Sarah Ferman and Dr. Robert Wilford held a weekly teleconference on Monday, March 26th.
Here is the summary of what it was about and the recording.
We are going to discuss some strategies to Uncover Passion and Intimacy in your ADHD relationship
Why we get stuck so easily on the Bad parts of our relationships
Re-writing the story of our relationship
Re-program how we see our partner
Uncover and keep positive energy alive in your relationship.
We are here to uncover the intimacy and passion that once brought you together in the relationship.  Were also here to break the Natural Power of Negativity that has covered and hidden the true passion and intimacy that brought you together.
Do you feel like your relationship is locked in an endless cycle of negativity, where the only thoughts you can think about are about what's NOT working in your ADHD relationship?
Do you find yourself thinking "Intimacy is the last thing I want right now, I don't even want to get near my partner!"
Do you find yourself becoming bitter, sarcastic or saying things to yourself like "What happened to the good old days?
Do you blame your partner for putting you in a bad mood every time you interact with each other?
Do you feel like you are trapped in a hopeless relationship wondering why you ever got into this relationship?
Click below to listen to the recording
The questions that were asked before and during the teleconference:
It seems like nothing good has happened for a very long time. How far do I go back to find something good? When is it too far?

Based on your experience, how long does it take to get intimacy back?

Are you likely as the person with ADHD in your relationship to be more negative or be a "joy killer" when you feel threatened or are in the negativity cycle? Especially if your parter does not have ADHD? FOr example my husband is taking flying lessons and although I am happy for him I find it very hard to be positive and happy for him.

How to interact when it seems that your partner deform the experiences you share and swear that what happen did not hapened or was the oposit of what happens
Click below to listen to the recording of the Q & A part of the session:
Here is what our listeners say about our Live ADHD Relationship Rescue Sessions:
Thank you Sarah!! Thanks you Dr Wilford!! Another awesome session…. Timing couldn't be better…. But we can sleep well tonight after listening to you and working with each other to implement these lessons

Oh My GOSH…….. THANK YOU ……SARAH And Dr WILFORD….. That webinar was SPECTACULAR!! You are such a blessing!!

Regards, Shane and Melody

What a great seminar! Thank yoU! Was this recorded, I would love to play this back for my wife who wasn't able to attend unfortunately

– Issac

Loved this seminar. The technology works well. Btw when you were talking about "trying" to do something… there's an appropriate quote for your ADD Star Wars fans: "Do or do not. There is no try." ~ Yoda

–Lisa – Hemet