archived free q & a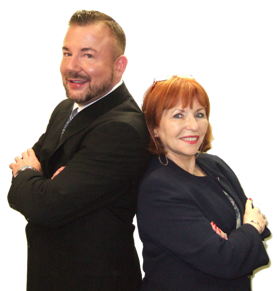 Sarah Ferman and Dr. Robert Wilford held a weekly teleconference on Monday, April 16th, 2012.
Here is the summary of what it was about and the recording.
How Adult ADHD Symptoms Impact Your Relationship
How a couple responds to Difficult Circumstances –
Especially those compounded by ADHD can make or break a relationship!
Does This Sound Familiar?
•Does your partner say things like, "I can't help it-that's just how I am…Deal with It!
•Are you and your partner always "talking" about the problem, but never getting to the solution.
•Does it seem like "Nothing Ever Changes!"
•Are you stuck using "Deep Criticisms" in an effort to motivate you unmotivated partner?
•Are you stuck in a vicious cycle of mistakes and emotional reactions and yet nothing changes.
•Does every request end in an emotional blow out?
ADHD Seriously Impacts Relationships
Unmanaged ADHD Symptoms Can Wreck Relationships
A person with ADHD may be almost twice as likely to get divorced
One of the Biggest problems is Misinterpreting Symptoms
When you forget to remember that a particular behavior is a symptom of your partners ADHD, you may misinterpret that behavior as being your partner's true feelings for you.
Take Home Points
•Understand What is a Symptom of ADHD and What is Not
•Address the Real Challenge First
•Focus on the Solution Not the Individual
•Symptom-Response-Response ; Avoid The Cycle
•Decide if you are going to be Reactive or Responsive
Please click below to listen the lecture part
Here are the questions that we received during the call:
Question: What do you say when you know your partner's ADHD symptoms, understand all that and just don't want to be the caretaker anymore?
Is the difficulty in dealing with "the past" also a symptom that would keep an ADHA person from entering psychotherapy to work through childhood traumas?
My ADHD partner is on medication, I understand the symptoms, I have given him gradual responsibilities. I live in constant fear of what he's going to do next, despite his best efforts. I've realized that I've given up on our life bit by bit. How do we break out of this stagnation?
Please click below to listen the Q & A part