ADHD
Robert Wilford, Ph.D. and Sarah Ferman, Psy.D., L.M.F.T.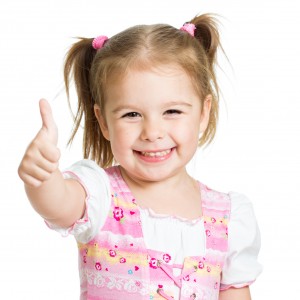 "It's not ADHD!" When you see your child struggling and exhibiting symptoms like hyperactivity, short attention span, poor memory, and difficulty conversing, you might be inclined to toss out ADHD as a possibility.
Well, maybe it's not ADHD, but maybe it is. If you aren't sure whether your child has Attention Deficit Hyperactivity Disorder (ADHD), but you see some signs in the child's behavior that suggest ADHD, it can be difficult to decide when it's necessary to actually get a diagnosis. There are a lot of misconceptions swirling around, but in the end, the only responsible course of action is to find out the truth.
ADHD is considered a "spectrum disorder," which means that it possesses many different subgroups with similar, but not identical, symptoms. As such, some people will experience mild ADHD symptoms, while others will experience severe, debilitating ADHD symptoms. Until you know where on the spectrum your child lies, it is difficult to know how best to address their problems. Even the term "Attention Deficit Hyperactivity Disorder" refers to both inattentiveness and hyperactivity, which are not the same symptoms.
Some symptoms don't even show up until later, such as sleep disturbance problems. The extent to which a child's ADHD is causing problems is difficult to determine without a professional. While they aren't infallible, professionals who are experts in ADHD should be able to give you a pretty precise definition of your child's condition. They can provide a comprehensive evaluation and then suggest different treatment and coping options.
Different professionals to consider include an ADHD specialist, a therapist, a coach, or a psychiatrist. Any of these professionals will be able to provide you with a more complete grasp of the symptoms and issues that come with ADHD. The truth is that ADHD pervades every aspect of your child's life, making everything from personal relationships to school to work more challenging than they should be.