ADHD,ADHD Children,ADHD Parents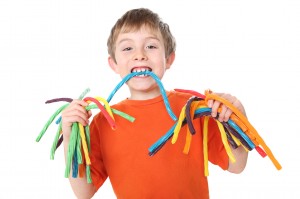 Sarah Ferman, Psy.D., L.M.F.T.
The holidays create a special and different time for each of us. For kids they are special, and for kids with ADHD they are different, special and much, much more. As a parent of a child with ADD/ADHD you can make life easier for your child and certainly for yourself, if you take certain steps. They are not difficult, they may take a little time and may cost a bit of money [or may cost nothing at all], and they can pay dividends in the form of relaxation and a real good holiday.
The first step is to be aware that the holiday, even one spent at home, will make for a change in the life of your child. Most kids with ADHD don't react well to change. It may make your kids behavior even more demonstrative. So know this fact; you have to prepare. Prepare yourself, prepare your child and prepare for your journey and your destination.
So let's consider your child. Take away the surprise element and build on the anticipation aspect. Let your child in on most of the plan, if not everything, which is likely to happen. If they are going to travel, go through the rigmarole of the journey. If it's by car, plane or train, take out a map and show your child the route. You could use a large piece of blank paper and do simple things like draw your house, draw Grandma's house and draw the road. Let your child help. Let them have a cut out picture of your car and have the child 'drive' the car along the map. If there are stopping points en route, draw or cut out pictures for the McDonalds, restaurant, hotel, etc. as the place you plan to stop for a meal, toilet break, etc. The whole emphasis is on preparing your child for what is going to happen or is likely to happen. Remember the activity needs to be age appropriate. As an example, younger kids may work with crayons and paste, while older kids may prefer to put their project together on the computer.
Next, you will want to prepare your child for what will happen at your destination. If it's a motel, explain the room, where the child will sleep, where they can play games, etc.  If it's Grandma's house, show your child a photo of their room, of the house and garden. Explain where the child can play, who will be in the house and anything likely to happen on the vacation.
Then there's the actual journey.  Have plenty of 'quiet' activities at hand, so your child can have things to do. It might be following a homemade map, ticking off things they can see out the window, a handheld digital game, listening to a CD or MP3 player, and/or watching a video/DVD on a portable player.
So, preparation is the real key. Have a variety of activities planned and once the holiday is under way and your child behaves in an acceptable way, reward them frequently for their good behavior.  It is the best present at holiday time to give to your child; your thanks and love in recognition of their successful attitude, good behavior and achievement. A hug, a kiss and kind appreciative words (positive attention) are the best forms of reward and can carry the most significance.
Remember a child with ADHD loves security, attention and routine. You can decide if the attention they get is going to be positive or negative. If you change the routine as a result of a holiday, you need to take certain steps to help your child and yourself so that you both can have a fantastic time.
Do you have tips to manage kids with ADHD during the holidays?  Please share your tips by adding your comment on this blog.