ADHD,Depression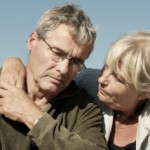 Having a physical illness can cause one to feel "down" or sad.  When the sadness is severe or long lasting, there may be an unrecognized link.  We call such a link clinical depression co-occurring with a medical condition.  Clinical depression is estimated to occur in up to one-third of medically ill people.
Depression and medical/physical illness may occur together for different reasons: medical disorders may contribute biologically to depression; ill people may become depressed as a psychological reaction to the prognosis of the illness, pain and incapacity caused by the illness; or the two illnesses may be unrelated. Depressive symptoms may also develop as a side effect of medication.  It is important to discuss all aspects of your symptoms with your doctor so that an accurate diagnosis can be made.
Most people don't realize that even two weeks of depression (what ever the reason) begins to change the physical aspects of a person's cellular structure.  The longer one remains depressed, the longer the treatment will take for the cellular structure to return to its former state.
Treatment of co-occurring depression can have a positive effect on the course of the medical illness, particularly when it improves a person's ability to manage chronic illness such as diabetes and heart disease.  In addition, treatment can significantly enhance an individual's quality of life.