ADHD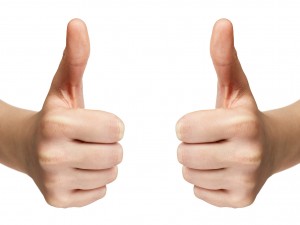 When I first contacted ADHD Specialists, I was so confused about what to do with my life. I was twenty five years old, stuck in a dead end job and just not sure which way to turn next. My neighbor suggested that I talk to Sarah Ferman at ADHD Specialists. My coaching sessions with Sarah Ferman were a huge turning point in my life. Not only did she coach me on how to transition from my dead end job into a career, she helped me learn how to set real goals and work toward achieving them.
Ed D. LA area
Amy P. LA area
The doctors and staff at ADHD Specialists in Encino truly gave us our family back. Previous doctors took the easy way out and said our two sons were just depressed and needed to be made to pay attention and stop daydreaming. One of those doctors even said that our younger son might have a learning disability. Dr. Wilford helped us realize that in fact both our sons had ADHD and that following what those other doctors told us was actually the exact opposite of what our sons needed to cope with their symptoms. There is a peace in our home now that we never knew existed.
Martha R., LA Area
We were at a loss as to how to fix all the problems that seemed to be hitting our family last year. Our initial anxiety about this process seems so silly now because the team at ADHD Specialists truly has become like a part of our extended family. It's obvious that everyone who is involved with the clinic cares about making sure that we have the best possible experience. As it turns out, I was diagnosed with adult ADHD and much of my son's behaviors were due to his ADHD. Now that we all understand how this affects everyone, our daily life is much less chaotic. Thanks ADHD Specialists!
Sue A., Encino, CA
My business was failing. I know food and cooking but I just didn't know much about running a restaurant and everything that had to be done every day just seemed to overwhelm me. My staff kept telling me that I was forgetting things and messing up orders even though they repeated them to me more than once. Sarah helped me discover that I had adult ADHD and my symptoms were really threatening my success. I'm now on medication and working with Sarah Ferman to learn how to set goals and learn new habits to help me get where I want to be.
Tom S., Torrance, CA