ADHD Couples
Robert Wilford, Ph.D. and Sarah Ferman, Psy.D., L.M.F.T.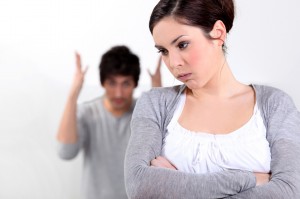 It's often a challenge to maintain intimacy in relationships. Other things seem to take precedence, especially work. These days, most couples have both people working to bring in enough money. It's a big challenge finding the time to spend on your most important relationship, which is the one you have with your partner or spouse. If one or both of those partners has ADHD (Attention Deficit Hyperactivity Disorder), that tosses additional stress into the mix.
One of the biggest obstacles to intimacy for ADHD couples is sensitivity to outside stimuli. When you have ADHD, you experience symptoms like inattentiveness, forgetfulness, and hyperactivity. These make it a challenge to initiate and enjoy intimacy with a partner, because you become preoccupied with distracting stimuli, such as smells and noises. The difficulty is that you can't just decide to turn off your brain and ignore these sensory distractions. When you're trying to focus on the act of lovemaking, it's a real mood-killer to dwell on the smell of your kid's dirty diaper or the sound of your next-door neighbors talking loudly.
Another issue that can make it hard to be intimate with your partner is a lack of time. Think about it: each day, most adults work from about 8 AM to maybe 6 or 7 PM. Unless you both have flexible jobs, you won't have time to go off together in the middle of the day. That leaves just a few hours at night before bed to fit in dinner, additional work, household chores, relaxation or personal time, and finally, intimacy. With so much competing for your attention, it's easy to see how time with your partner sometimes comes up short.