ADHD Couples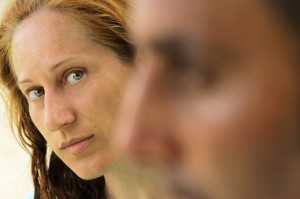 Robert Wilford, Ph.D. and Sarah Ferman, Psy.D., L.M.F.T.
For one thing, ADHD patients should try to recognize what it is that's distracting them during intimate moments. In many cases, the problem is something that can be fixed, or at the very least, improved. For example, if you're at home and your partner is ready to go, but you're worried about what you have to do at work, that's not a state of mind that is conducive to sex. In this instance, you might recognize that work is keeping you from enjoying time with your spouse, and that you should figure out how best to keep up with work so that it doesn't spill over into your personal time.
For ADHD patients who are first starting to date someone, the experience is exciting and new enough to grab their attention and keep them engaged. But, as with all couples, that novelty will eventually wear off, and the pattern can start to get a little boring. Boredom is amplified by someone with ADHD; they're already prone to distraction and inattentiveness. In order to make it better, you have to communicate with your partner and eliminate anything likely to serve as a distraction.
It's not always easy to figure out what the distraction is. Because many ADHD patients have difficulty with memory, it's not always just a matter of recalling what happened. That's why patients should consciously think about what could be causing distraction as it's happening. Obviously, it's a challenge to diagnose the issue unless the individual can reconstruct the problem, but with effort and professional guidance, you can conquer the issue.
Most important of all is simply to accept that ADHD might be the cause of your intimacy issues. Be aware of the fact, and don't jump to conclusions. As long as you stay apprised of the problems that might come up and seek out help if you're having trouble resolving them, you and your partner can enjoy a positive, intimate relationship.